We ran across this photo of a 1920s toaster the other day. Isn't it lovely? We were immediately struck by the artistry and thought that went into designing an appliance that we 21st-century folks tend to consider rather boring and utilitarian.
Naturally, we started wondering what other interesting toaster designs were out there. It turned out to be a pretty interesting trail to follow -- starting chronologically with old-school toast-your-bread-over-the-fire designs, followed by simple stovetop racks, and finally to the early electric models that evolved into what we think of today as the standard pop-up kitchen toaster.
18th century wrought iron toasting iron, for use at the hearth. Note the fleur-de-lis design, which would leave a decorative imprint on bread after it was toasted. Photo (c) Pocumtuck Valley Memorial Association, Deerfield MA, via the Memorial Hall Museum Online.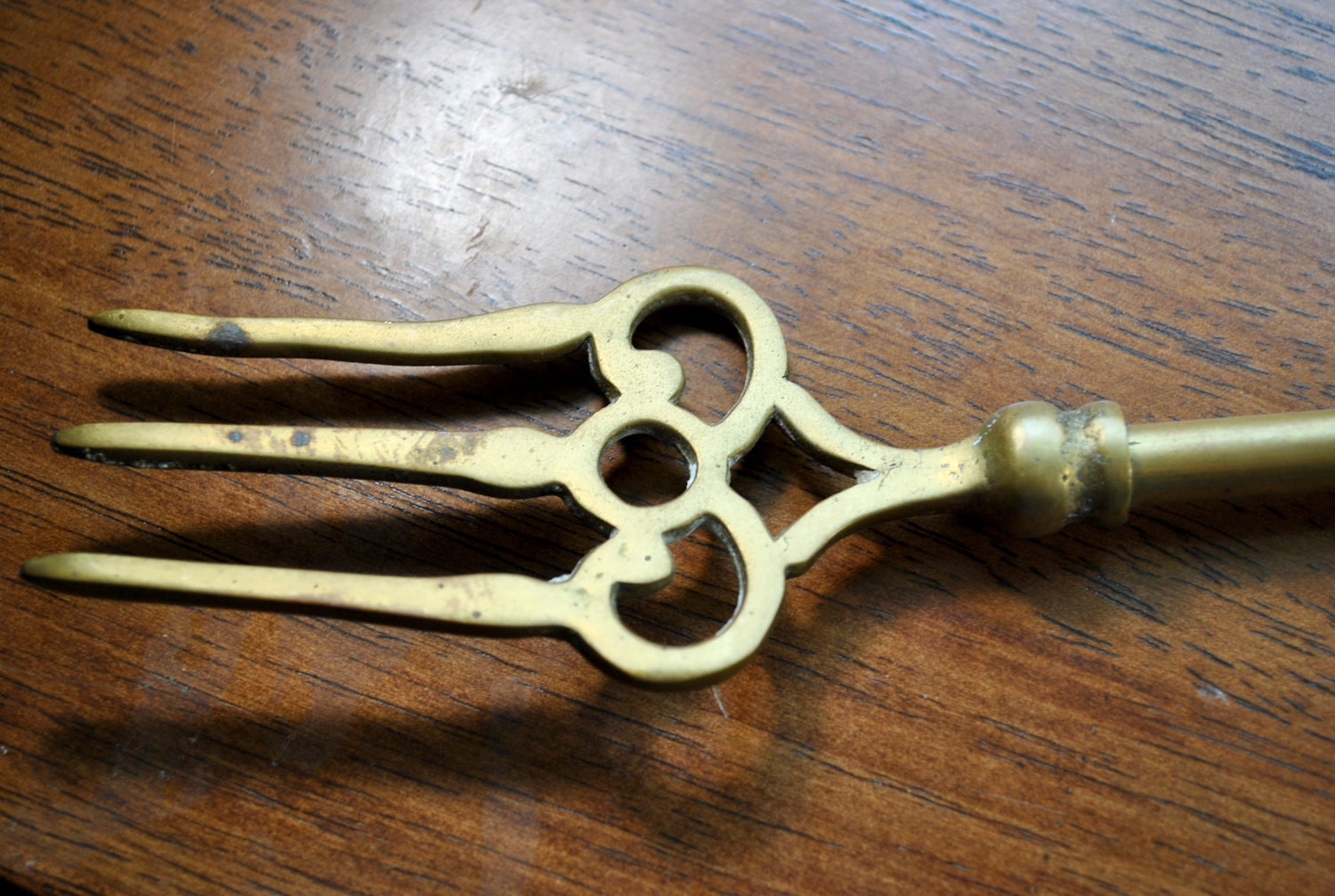 Antique brass bread toaster fork with decorative elephant handle. Perhaps the easiest to operate of all the old "toasters" shown here. Just stab a piece of bread & hold it over the fire. Et voila - toast! Via Whosits & Whatnots on Etsy.


Side-loading nickel-plated toaster, c. 1910s. Made by Landers, Frary & Clark. Via the Cyber Toaster Museum.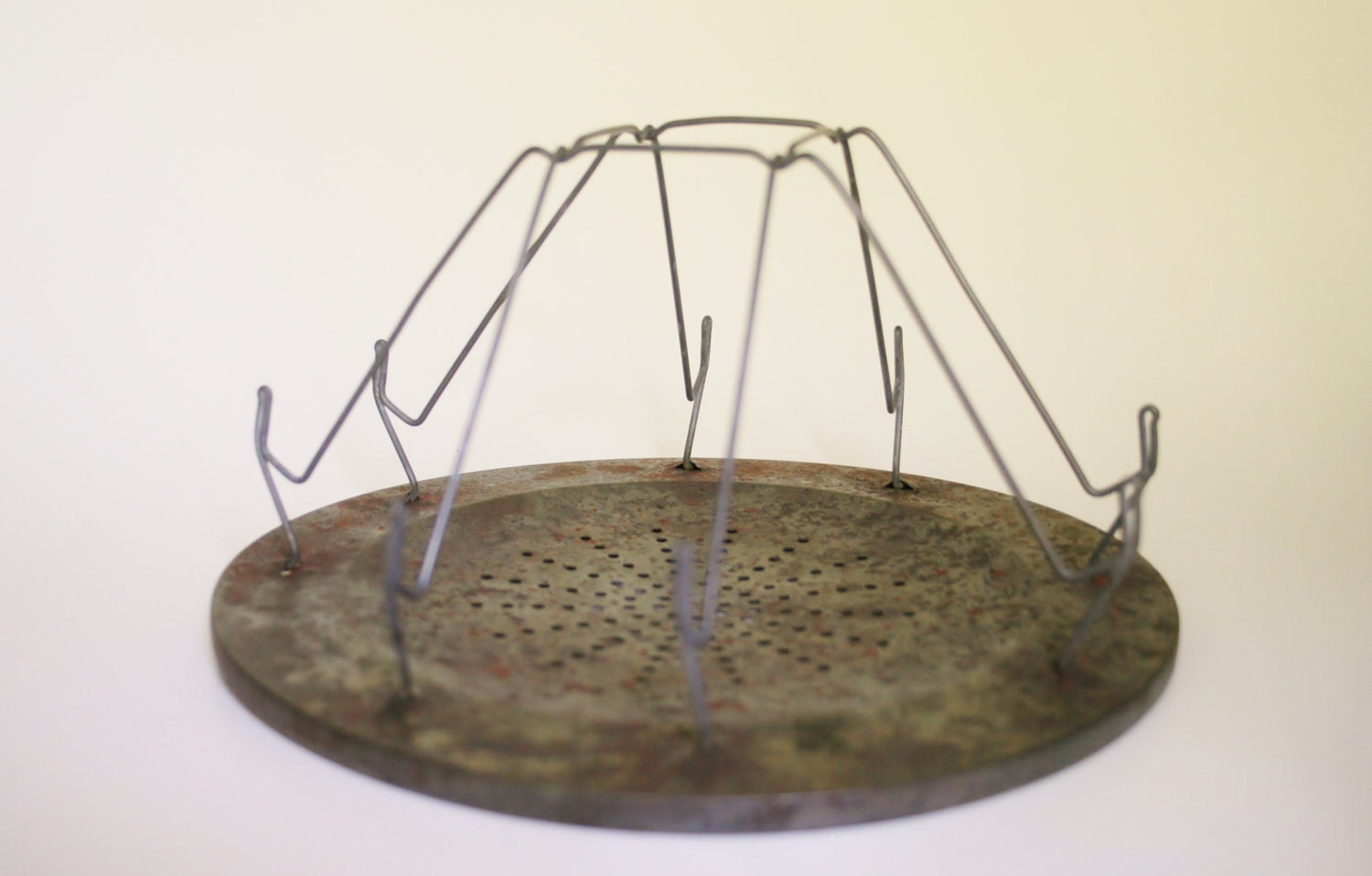 Stovetop wire toaster rack. These oldies but goodies still work great if you have a gas stovetop - just make sure you keep an eye on your bread to make sure it doesn't go right past "toast" and straight into "burnt"! Via Vintage By Lynn Ann on Etsy.
Adacrisp wire door toaster, made with nickel-plated metal and wood. Pre-1920, France. Via ToasterMuseum.com.


Blue Willow Toastrite electric toaster, decorated china, 1920s. Made by Pan Electric of Cleveland, Ohio.
Via Patented-Antiques.com.
Vulcan ceramic and Bakelite toaster. c. 1930-1940, made in Australia. Via Collectors' Quest.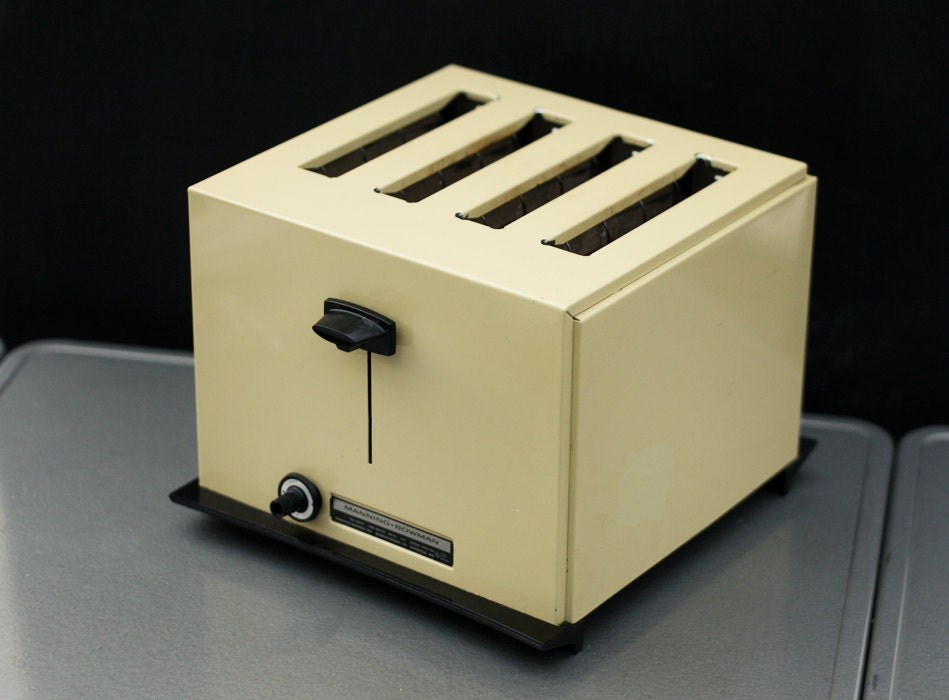 Manning-Bowman four slice pop-up toaster, c. 1950s-1960s. Via Shopasta on Etsy.